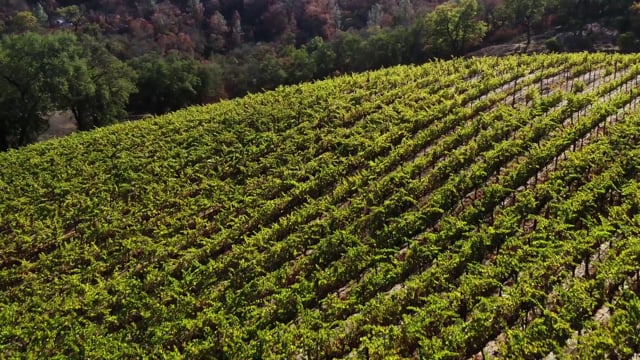 The University of Tulsa is excited to announce our premium wine brand and club, Landfall Napa Valley, in partnership with Fairwinds Estate Winery. Be part of the 1894 Club!
Fall
Release
INTRODUCING OUR FALL 2023 VARIETAL & LABEL

Tulsa Sound
2019 Cabernet Sauvignon – Napa Valley

The legendary "Tulsa Sound" is a signature style of country, blues, rock, and soul blended together to create a shuffle groove. Founded by Leon Russell and JJ Cale it was further brought to life in the historic Church Studio in the 1970s. The unique melodies and lyrics of the genre inspired a camaraderie that continues to inspire and bring together a new generation of musicians and TU fans.

We introduce you to Tulsa Sound. Our flagship Napa Valley Cabernet Sauvignon is a classic representation of the appellation's preeminent varietal. Notes of black cherry, blackberry and plum are complemented by hits of toasted oak, dried currant and baking spice. Fine-grained tannins and ample brightness on the palate give way to a polished mouthfeel and exceptionally long finish.
$95 / Bottle
Spring
Release
INTRODUCING OUR SPRING 2023 VARIETALS & LABELS

100 Year Storm
2020 Cuvée Blanc – Napa Valley

As we celebrate 100 years of the moniker Golden Hurricane, it's a great time to celebrate our history. As the story goes… new head football coach Howard Acher saw great potential in his 1922 team and wanted to publicize it by creating a new identity with a new nickname.

 The press had claimed that the Tulsa football team blew through its opponents like a tornado, and after a remark in practice about 'roaring through opponents," Acher had seriously considered "Golden Tornadoes" but another school already held that name.
 
Heading into the Texas A&M game in Dallas, Acher still wanted a name for his team. A few days before leaving for Dallas, Acher asked his squad to vote on the name "Golden Hurricane," the gold being added because of the color of their new jerseys. The team approved and the "Golden Hurricane" nickname was born.
 
Tulsa won that first game as the Golden Hurricane by a score of 13-10.

We introduce you to 100 Year Storm. This elegant white wine blend is alluring and complex, with a sensuous offering of tropical fruits, white flowers and subtle spice. The nose is like a bouquet of flowers and jumps from the glass with ripe lemon, white peach and orange blossom followed by notes of toast and white pepper. On the tongue, lemon bursts forward with pineapple and other tropical fruit, with undertones of vanilla. The finish is bright and zingy and mellows with vanilla and subtle spices in its length. 
$44 / Bottle

Special Collections
2020 Pinot Noir – Santa Barbara County

McFarlin Library, the heart of The University of Tulsa campus, houses a rich array of nearly 1,000 collections of over 12 million archives and over 160,00 rare books, collectively known as Special Collections. The earliest collection began with a gift from Alice Mary Robertson in the late 1920s of Native American artifacts, and now includes one of the largest collections of James Joyce.

Our Pinot Noir from Santa Barbara County experiences a lengthy and cool growing season that is similar to the climate of the Burgundy region of east-central France. Unlike Burgundy, our Pinot Noir experiences dense fog that rolls in off the Pacific Ocean; this fog contributes to the ideal climate for Pinot Noir, offering just enough moisture to be beneficial without lingering too long. 

We introduce you to Special Collections. This Pinot Noir has aromas of cherries, raspberries, blackberries, and brown sugar with notes of baking spices. On the palate, the wine opens with bright, fruit flavors of strawberries, leading to a round mouthfeel on the mid-palate and soft, velvety tannins on a long, elegant finish.
$58 / Bottle